wienet VPN Industrial Router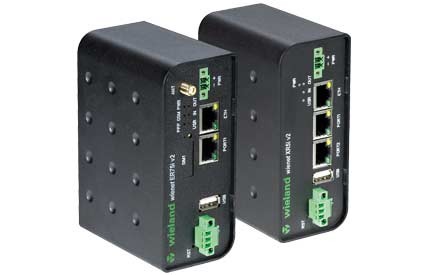 VPN industrial router (mobile net and LAN-to-LAN)
Modern remote control and remote maintenance solutions are implemented via the globally available internet. Internet access, however, can be unreliable and unpredictable. The aim is to build as large a bandwidth as possible. The wireless VPN router from Wieland Electric supports all currently popular mobile systems, ranging from standard GSM (2G), through UMTS (3G) up to the LTE Standard (4G). For wired internet access, the LAN-to-LAN router is available.